Portrait by bata Nesha, Belgrade, 2005.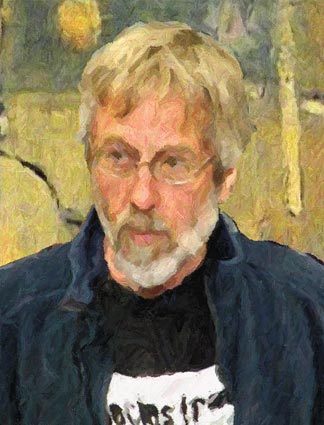 Articles
Archive of articles at theanarchistlibrary.org
Interview in Journal for the Study of Radicalism with Arthur Versluis. Vol. 2, Issue 1, 2007. Click here
As community heads to a vanishing point, social ties and human solidarity are lost, of course. Nihilistic acts, including shootings, are symptoms of the isolating emptiness of mass society. How could it be otherwise?
Is happiness really possible in a time of ruin? Can we somehow flourish, have complete lives? Is joy any longer compatible with the life of today?
"Silence used to be, to varying degrees, a means of isolation. Now it is the absence of silence that works to render today's world empty and isolating. Its reserves have been invaded and depleted."
" ...it isn't anarchism that is moving forward, but anarchy. Not a closed, Eurocentric ideology but an open, no-holds-barred questioning and resisting."
"Ours is an incomparable historical vantage point. We can easily grasp the story of this universal civilization's malignancy..."
"The nature of the civilization project was clear from the beginning. As the swiftly arriving product of agriculture, the intensification of domination has been steady and sure..."
"For a new orientation the challenge is at a depth that theorists have almost entirely avoided."